Starting school is one of the biggest milestones in a little person's life and we are approaching it, as always, with the help of picture books. Here's a selection of some of the books we've been enjoying.
Usborne First Experiences – Going to School by Anne Civardi, illustrated by Stephen Cartwright. Published by Usborne.
The ever reliable Usborne first experiences share the first day at school for the Peach twins, Percy and Polly. As always we start with a clear introduction to the family and their home. The Peach family live in a flat which is great as different homes are not that common in picture books.
The twins first day includes lots of things that children can expect to see when they start school; hanging their coat in the cloakroom, painting, singing, snack time and playing outside. The illustrations are peppered with subtle humour that young children will pick up on and enjoy; the little boy balancing juice on his head, the two children who are sticking things to each other with glue. And of course there's the Usborne duck to find on every page. The different personalities of the children come across brilliantly in the illustrations and will give children the opportunity to recognise and relate to their own feelings about starting school.
Buy the book from Waterstones.
Hugless Douglas Goes to Little School by David Melling. Published by Hodder Children's Books.
Hugless Douglas and his faithful sheep friends are embarking on a new adventure in this book, they're going to Little School. Douglas brings his big hugs and endless enthusiasm to his new school as his teacher, Miss Moo-Hoo tries her best to keep things under control.
As well as featuring lots of activities that children will recognise, this book touches on the new and unusual feelings that starting something different might trigger. This is handled in a kid-friendly way with Douglas feeling a "tickle inside his tummy and it made him feel very happy."  We love spotting all the mischievous and silly things the animals are getting up to, our favourite is the sheep whose bottom is being used as a paint stamper!
Perfect for children who are starting nursery as well as older ones, this is a fun and light-hearted read that is sure to help soothe any nerves.
Buy the book from Waterstones.
Lucy & Tom At School by Shirley Hughes. Published by Red Fox at Random House.
Lucy and her little brother Tom have mirrored the lives of so many children over the last 30 years or so and they are still just as relevant today. In this story, Lucy is nearly 5 and her mother is preparing her to start school. Tom watches as Lucy gets a uniform, a new satchel and heads off to school leaving him a bit lonely at home. Seeing that he is missing his playmate, mum starts taking Tom to a playgroup and even gets him his own satchel for his things so he feels like a school boy too.
Shirley Hughes's beautifully detailed illustrations provide so much to look at. We love the page of the playground full of children with Shirley's skillful observations of how children play filling the page.
There is a perfect dose of honesty in this book with Lucy dealing with other children who aren't always kind to her and talking about the days when she doesn't feel like going. A great all round look at starting school and perfect to read with younger ones who are watching their siblings head off to school.
Buy the book from Waterstones.
Knight School by Jane Clarke, illustrated by Jane Massey. Published by Red Fox at Random House.
Little Knight and Little Dragon are best friends who love to spend their days playing together but, the time has come for them both to start school. Little Knight starts Knight School whilst Little Dragon starts Dragon School and each discover that school is lots of fun. The only trouble is they miss their friend, they miss each other.
Things are made more difficult by the fact that Knight school is during the day and Dragon School is at night. One day in the early evening they plan an adventure together gazing at the stars. This page has a gorgeous illustration with gold foil shooting stars and constellations across a deep blue sky.
They realise how important it is to make time for friends and make sure they continue to have adventures in the holidays and at weekends. A beautiful story of friendship and a great book to help children who may not be going to the same school as their friends.
Buy the book from Waterstones.
Starting School by Janet and Allan Ahlberg. Published by Puffin Books.
Another classic picture book team who are a staple in our house and this book by Janet and Allan Ahlberg does not dissapoint. Set out with their iconic illustrations almost becoming part of the text this is a fabulous book packed with information and details about the new world of school.
We follow 8 children who are all starting school together and from their first trip to the school gates all the important details are picked out and examined; meeting the teacher, the toys in the classroom, where the coats go and even looking at the toilets. It's these little details that are easy for grown ups to forget about but can be hugely important for young children.
As we watch this group of friends be introduced to new experiences it's clear that not all of them are sure about joining in. While the rest of the class are enjoying the climbing frame outside Kate is watching and "thinks about climbing." And it's left at that, perfect for those children who don't always want to join in straight away.
The book follows the class all the way through their first term and showcases all the ups and downs of finding your feet at school. This book is like an encyclopedia of school, an essential read for all those about to embark on this new adventure.
Buy the book from Waterstones.
Whiffy Wilson: The Wolf Who Wouldn't Go To School by Caryl Hart, illustrated by Leonie Lord. Published by Orchard Books.
There are all sorts of reasons that children might not want to go to school and for Whiffy Wilson he thinks it will be boring and would much rather stay at home and watch TV all day. Not only does he not want to go to school he flat out refuses to do anything that looks remotely like learning. Luckily, he has a very patient and wise friend, Dotty who lives next door.
Dotty helps to encourage Whiffy to come to school with her and we see that Whiffy's really feeling a little bit worried that he'll make the teacher cross if he gets things wrong. Dotty is the perfect mentor and shows Whiffy all the fun things that you can do at school. Sure enough, Whiffy has a great time and can't wait to go the next day. He's also surprised to hear that all the lovely playing he's been doing actually counts as "work"!
Written in rhyme and with fun and engaging illustrations this book is sure to help ease any anxious feelings about starting school.
Buy the book from Waterstones.
As well as reading plenty about starting school this subject has been influencing our play a lot too. Here's another example of how we've been preparing with our small world tuff tray for starting school…
We have a Duplo school set so we used this as well as lots of other Duplo bricks and different toys to set up our school. I let my four-year-old take the lead on what should be included which was great as I could really see what he already knew about school and the things he was looking forward to.
As you can see we had a carpet time, outdoor area, sand and water, snack time and somewhere to go to the toilet. And of course, no school that I had a hand in making would be complete without a well stocked book corner!
Do you have any favourite books about starting school? What activities are you doing to help your little ones prepare? We'd love to hear your suggestions in the comments below. Good luck to any new school starters and their parents of course!
This post contains affiliate links that won't change the way you shop but might make us a little bit of money… that we will probably spend on more books.
">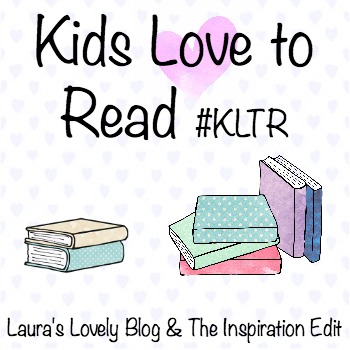 ">